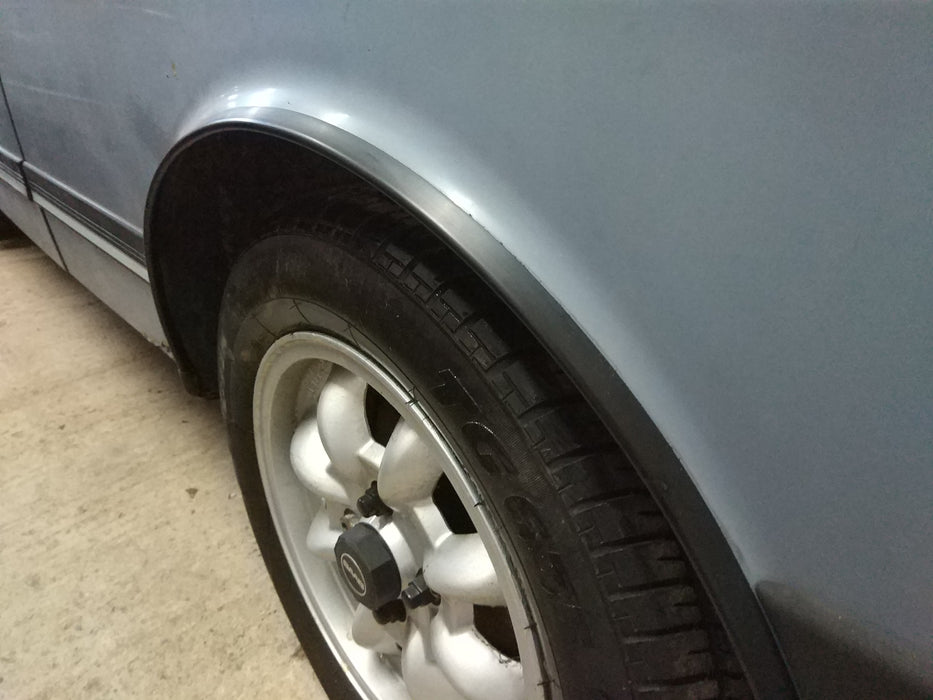 Saab C900 Standard Clip on Wheel Arch Trim
Saab c900 standard clip on wheel arch trim, fits 99/90/900 c900 upto 1991.
For best results, fill the arch trim with a suitable anti-corrosion wax.
Do not attempt to bend the entire trim to shape before installation as there is a risk of it becoming kinked.
Starting at one end of the wheel arch, pull the profile open slightly and then press it onto the edge of the wheel arch.
Bend the trim with one hand a bit at a time while pressing it onto to the wheel arch with the other hand.
When nearing the other end of the wheel arch, cut the trim to the correct length then press it into place.
Press the trim again along its entire length to ensure that it is locked into place on the wheel-arch.